Jeremy Outinen, O.D.
Jeremy Outinen, O.D. received his Doctor of Optometry at Nova Southeastern University. He earned his Bachelor of Arts in Anthropology at the University of Florida.
Completing his externship training at the Malcolm Randall VA, Dr. Outinen focused on primary eye care for veterans and ocular disease treatment, including glaucoma, macular degeneration, and diabetic retinopathy. As a child, Dr. Outinen was terrified of seeing his pediatrician or dentist but always loved seeing his optometrist. He was able to walk out of his optometrist's office, literally seeing the world in a whole new way. Dr. Outinen wanted to be able to provide that same experience for others.
Dr. Outinen says eyesight is incredibly important to our daily lives. Helping to provide clear vision and maintain ocular health is a daily joy. He tries never to take for granted how exceptional and life-changing this profession can be for his patients.
When he is not treating patients, Dr. Outinen enjoys hiking, skiing, and traveling. He also enjoys spending time with his wife, Charlene, and their golden retriever named Gouda.
Dr. Outinen holds professional certifications in the following: New York State Education Department, Optometry License, Therapeutic Pharmaceutical Agents, and Oral Pharmaceutical Agents. He is certified with the National Board of Examiners in Optometry, the Paragon CRT Contact Lens Certification, and the American Academy of Optometry Student Fellowship.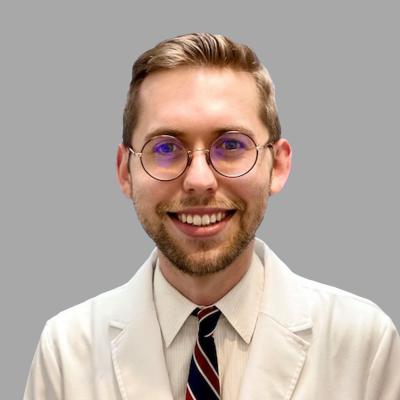 Family Friendly
Accepting New Patients
Professional Certification
In Person Appointments
Speaks English
---
Book now with
Jeremy Outinen, O.D.